Ellipsis is a project that aims at giving new life to the unused drafts that usually lie abandoned in the artists' drawers.

The idea is to exploit these materials to create custom notebook covers, which will, therefore, be original artworks, painted or printed with real ink. Is a way of reusing unused resources to create a new and sustainable product.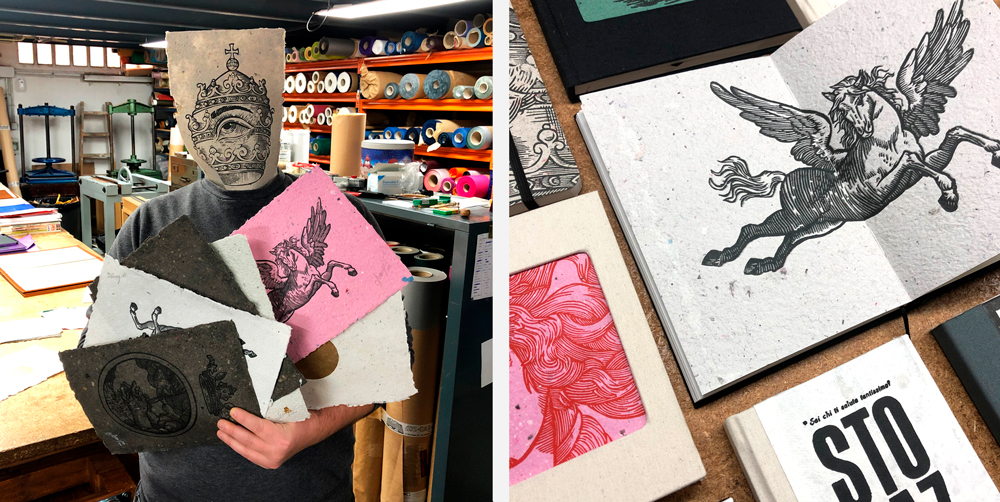 Each notebook is unique because is produced with different part of the artist's original artwork, made following artisanal methods.
Materials discarded from production procedures or trials, get into Ellipsis creative process, regaining design and functionality in a reusable way and reflect the value and uniqueness of the artist.
Ellipsis is aimed to give artists the opportunity to have an extra tool to express and disseminate their art. Also, to companies such as profesional printers, giving them the chance to recycle the waste created in production processes.
Ellipsis wants to transforme unused drawings into unique pieces.